Managed IT Services Hertfordshire
Managed IT Services Hertfordshire
To continue to thrive, your company's IT should promote growth and scale alongside your business. Since each organisation's IT requirements and specifications are different, this can be difficult to achieve. Looking at managed IT services in Hertfordshire, this shouldn't be a one-size-fits-all solution; the right outsourced organisation will customise their support to help you meet your business objectives.
Transform the way your company operates with Bluebell's managed IT services in Hertfordshire. Instead of putting up with slow operation activities, improve staff productivity with managed IT services. If you're still using Windows 7, we can help you migrate over to Windows 10 and onto the Cloud. Our team prevents minor problems from escalating by dealing with them as soon as they arise, boosts your company's productivity with Microsoft Teams and Microsoft 365, and ensures your team has the resources they need to connect and collaborate effectively.
IT Managed Services Hertfordshire
Often, businesses lack the in-house technical skills and expertise needed to provide effective IT services. When you outsource your managed IT services in Hertfordshire, you gain access to the tools you need to tackle cybersecurity threats, improve productivity, and work safely remotely. Working with a service provider who can help you transform your IT operations is a cost-effective way to improve your business's IT infrastructure.
A company's ability to develop and succeed will be limited without a good IT strategy. Creating a bespoke plan focused on achieving the company's goals and improving day-to-day operations can be challenging while you're balancing the demands of running a business. Working with Bluebell as an IT company in Hertfordshire helps you accomplish this and develop your business's long-term IT strategy.
IT Consultancy Hertfordshire
IT consulting for your Hertfordshire business is an excellent way to develop your IT infrastructure. When your company's IT infrastructure isn't fit for purpose this means staff may struggle with recurrent IT problems and a framework that hinders business goals. Working with an IT consulting firm ensures that the company's IT infrastructure is optimised to improve the day-to-day operations of your business.
As part of our IT consultancy in Hertfordshire, Bluebell can set up an infrastructure that is tailored to your company's needs. This prevents unplanned downtime, data losses, and damaging security breaches. Ensure you consult IT experts before making big changes to your company's IT by working with a dedicated managed service provider.
You know your IT isn't working how you want it to. It can be tricky to know exactly what in your IT needs to be changed or improved. By booking a Free IT Health Check with us we will assess your environment, and give you expert, detailed advice on the best way to improve your IT infrastructure.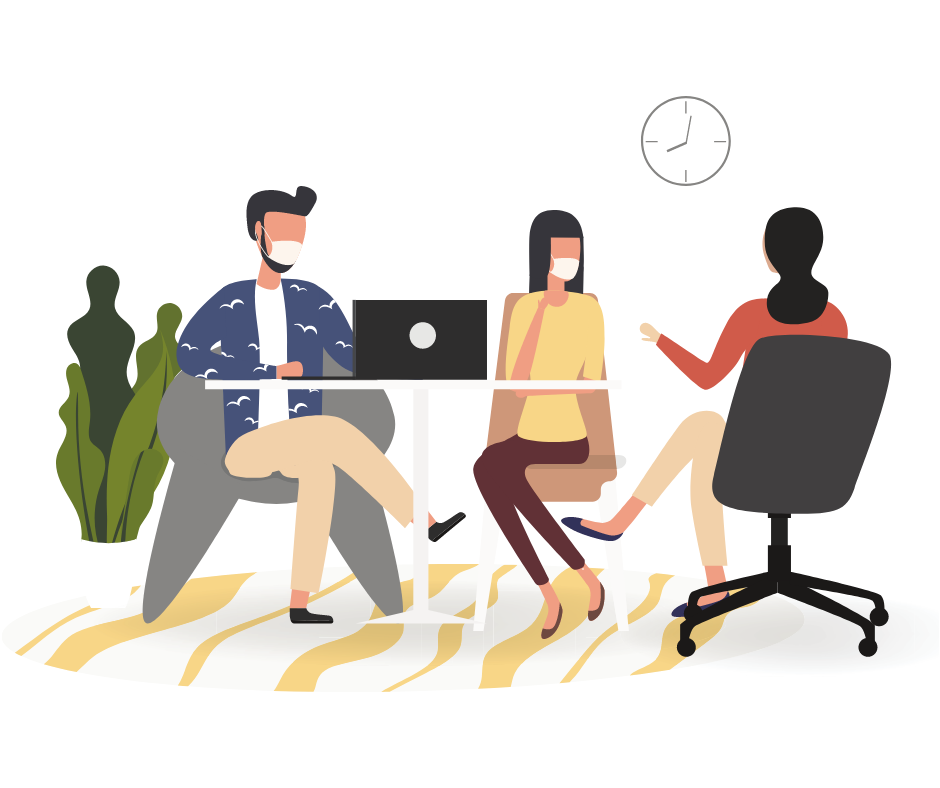 A lack of IT expertise will trigger a wide range of problems for businesses. When IT systems fail, it may result in downtime, data losses, and decreased staff efficiency, resulting in a loss of time and money. It's estimated that businesses lost on average 24 days a year due to slow technology, that's 46 minutes per day. Working with Bluebell's Hertfordshire IT support means that you have access to expert technical IT engineers whenever your staff needs guidance.
When IT support in Hertfordshire is available 24 hours a day, seven days a week this allows you to concentrate on your business's day-to-day operations. If an IT problem emerges, your employees can contact our team to fix the issue before it escalates and harms your business. Working with Bluebell provides 24/7 access to remote and on-site IT support in Hertfordshire for a fixed monthly fee. Our proactive monitoring service also detects issues before they have a negative impact on your business.
Cyber Security Hertfordshire
Bluebell's cyber security services in Hertfordshire protect your company's mission-critical IT systems. By protecting your company with cyber security safeguards, you can avoid costly data breaches that can occur as a result of cyberattacks. To provide extra support, our expert team will perform a cyber security health check to detect emerging risks.
Cyber Essentials is a government-backed certification that is given to businesses that follow the scheme's core principles. To receive accreditation of cyber essentials in Hertfordshire, businesses must demonstrate their ability to defend against malware, phishing attacks, and DDoS attacks. Bluebell is Cyber Essentials Plus certified, demonstrating our dedication to the cyber security of all of our clients. To help you gain a Cyber Essentials Plus certification (a step above the standard Cyber Essentials certification) we will assess your IT's infrastructure to ensure you will successfully pass your audit.  
Our expert team is well-versed in cyber-attack prevention. By partnering with our managed IT services in Hertfordshire, your business reduces the risk of data losses, unplanned downtime, and cyber-attacks.