Managed IT Services Buckinghamshire
If you want to keep thriving, your company's IT can empower growth and scale alongside your business. Since each organization's IT requirements and specifications are different, this can be difficult to achieve. Managed IT services should not be a one-size-fits-all solution; the right outsourced company can tailor their assistance to help you meet your business objectives.
Bluebell's managed IT services in Milton Keynes and Buckinghamshire will help you transform your company's operations. Rather than putting up with sluggish operations, use managed IT services to increase employee productivity. It's estimated that 20 minutes of each working day is lost due to the slow loading of software, minor issues like this can be avoided by dealing with them as soon as they occur. Improve your company's competitiveness by ensuring that your workers have the tools they need to effectively communicate and collaborate.
IT Managed Services Buckinghamshire
Businesses also lack the technological skills and knowledge needed to provide successful IT services in-house. In 2020, 2 in 5 businesses reported cyber breaches. Outsourcing your managed IT services in Buckinghamshire ensures you have the tools you need to tackle cybersecurity threats, boost performance, and function securely remotely.  Working with a service provider that can transform your operations relieves you of the burden of handling your company's IT.
Without a successful IT plan, a company's ability to grow and prosper in business will be limited. While juggling the demands of running a corporation, creating a bespoke strategy based on achieving your company's goals and improving day-to-day efficiency can be difficult. As a Buckinghamshire IT company, Bluebell provides local managed IT services that enhance your IT infrastructure.
IT Consultancy Buckinghamshire
IT consultancy for your Buckinghamshire business is an excellent way to develop your IT strategy. Your IT infrastructure isn't fit for purpose if you have recurrent IT problems or a framework that hinders your business's goals. Working with an IT consultancy firm ensures that the company's IT infrastructure is optimised for your objectives.
Bluebell will set up an infrastructure tailored to your company's needs as part of our IT consultancy in Buckinghamshire. This supports you to avoid unanticipated downtime, data losses, and security breaches. Before making major changes to your company's IT, consult with our experts to ensure that the adaptations you're making are the right fit for your business's goals.
You know your IT isn't working how you want it to. It can be tricky to know exactly what in your IT needs to be changed or improved. By booking a Free IT Health Check with us we will assess your environment, and give you expert, detailed advice on the best way to improve your IT infrastructure.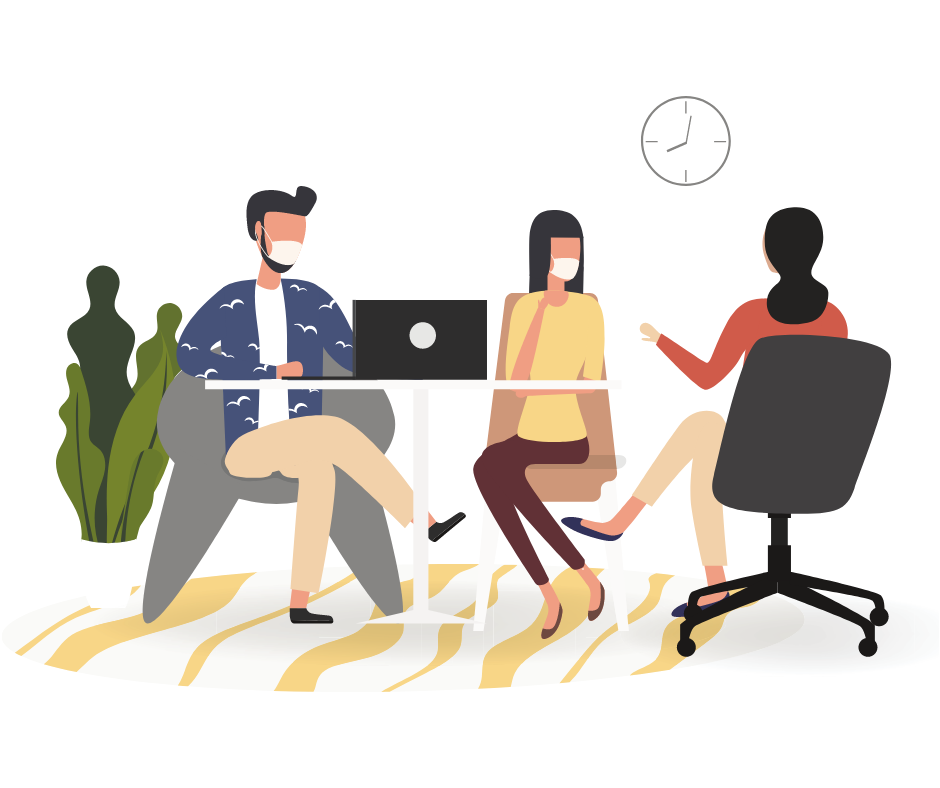 IT Support Buckinghamshire
Businesses will face a wide range of issues due to a lack of IT expertise. When there is a problem with IT systems, it can cause unplanned downtime, data losses, and reduced productivity, resulting in a loss of approximately 46 minutes per day as well as monetary losses. When you work with Bluebell IT support in Buckinghamshire, you'll have access to expert technical IT engineers whenever you need them.
Having IT support available 24 hours a day, seven days a week gives you the peace of mind you need to focus on the day-to-day operations of your business. If an IT problem arises, your employees should contact Bluebell immediately to resolve the problem before it worsens and causes damage to your business. For a fixed monthly fee, your employees have 24/7 access to remote and on-site IT support in Buckinghamshire.
Cyber Security Buckinghamshire
Bluebell's cyber security services protect the company's mission-critical IT systems. Last year 39% of businesses reported a cyber attack. You can avoid costly data breaches caused by cyberattacks by protecting your company with cyber security safeguards. Our specialist team will also conduct a cyber security health check to identify potential risks. Following that, our team addresses the discovered gaps in your IT infrastructure in order to reduce the potential cyber security risks that your company faces.
Businesses who follow the National Cyber Security Centre's guidance are awarded the Cyber Essentials Certification, which is backed by the government. These basic principles illustrate how accredited companies can defend themselves and their clients data and information from 80% of the most common cyberattacks. To become accredited in Cyber Essentials in Milton Keynes and Buckinghamshire, businesses need to carry out a self-assessment demonstrating their ability to defend against ransomware, phishing attacks, and DDoS attacks as well as many other security risks.
Bluebell is Cyber Essentials Plus certified, demonstrating our dedication to the cyber security of all of our clients. For your business to become Cyber Essentials Plus certified, we can assist by assessing your IT infrastructure's health and prepare you for your audit. Our expert team is well-versed in cyber-attack prevention. Working with our managed IT services in Milton Keynes and Buckinghamshire reduces the risk of data losses, downtime, and cyber-attacks negatively impacting your business.