Bluebell are a dynamic team of IT and telecommunication experts with a wealth of experience in the industry.
Customer service and satisfaction sit at the very core of our values. We do not employ a call centre, or sub-contract any of our work. All of our staff are based under one roof and we take every customers account personally.
Our continued growth has largely been due to existing customer referrals and we are proud to be "Gold Delivery Partners" for the Gamma network and Microsoft Silver Partners. These accreditations from Gamma & Microsoft are a direct result of our commitment to quality and service. Don't just take our word for it, see what our customers have to say.
You know your IT isn't working how you want it to. It can be tricky to know exactly what in your IT needs to be changed or improved. By booking a Free IT Health Check with us we will assess your environment, and give you expert, detailed advice on the best way to improve your IT infrastructure.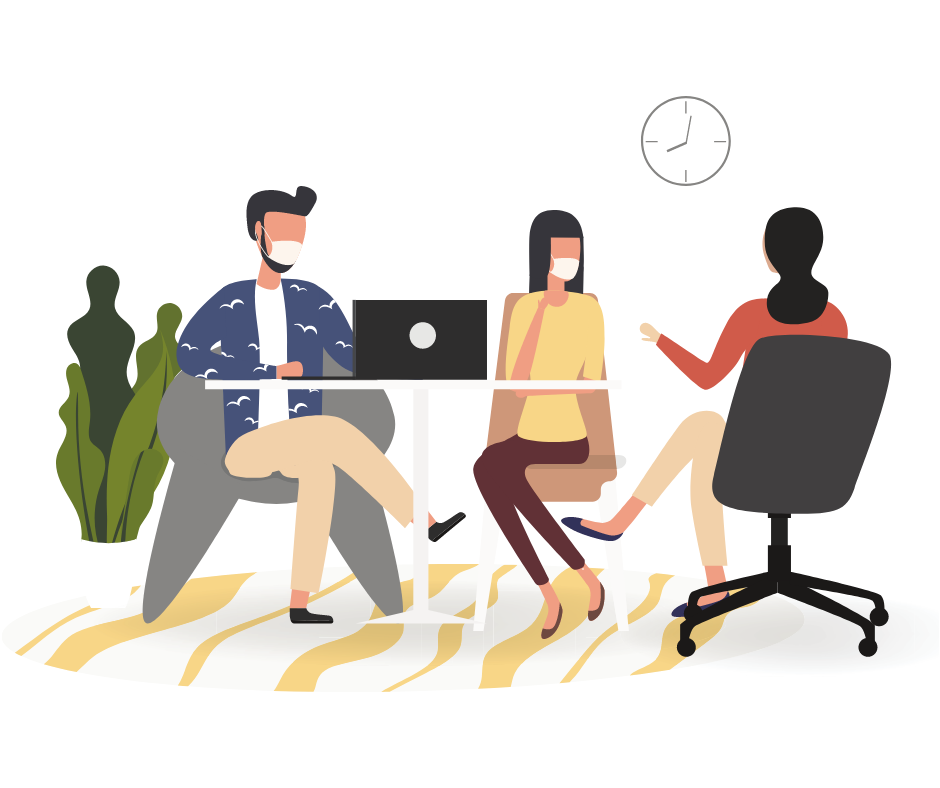 "When it comes to IT and Comms packages there are many companies out there who will spend time and energy selling you a package and then fail to follow that up once the systems are in place and you have signed on the dotted line so speak. Having been let down in the past by a provider who promised a lot and actually delivered very little, I went looking for a new provider and I found Bluebell.
 They were very honest and upfront during the selling process, not pushy at all and made me feel confident that they were the right choice for us as a business. And we haven't been let down. During the onboarding process we were kept informed at all stages, even to the point of getting regular calls from Darren (sales) to make sure everything was how I expected and had been sold to us, even helping out with advise about issues with our previous supplier. 
 I feel confident that I can reach out to anyone of the team if I have a problem and it will be acknowledged and worked on in a suitable timeframe if not immediately.
 They have dealt with any issues we've had in a prompt and timely manner, never making you feel like you were inconveniencing them or you were less important than other bigger clients."
"We initially met Bluebell IT because we felt that our IT was somewhat stuck in the dark ages. Being a Digital Marketing company, we should be using cutting edge systems, and, in all other aspects of our work, we were. The area that let us down was our IT and telephone provision.
With business growing rapidly, we needed a partner that could support our needs and offer new solutions to our problems. From the outset we were impressed with the approach of Bluebell, specifically the attention to detail they showed when discussing our business aims and targets. We have been equally impressed with the implementation & delivery of these new systems and the support that has continued throughout.
We look forward to working together moving forward."
"We have always had a bad experience in the past with our IT and telecoms suppliers, from companies who provide a great sales experience but no ongoing support, through to companies looking for the most profitable solution but never the right solution. When we were first approached by Bluebell it was obvious from the start they were different to everyone else. They listened to our needs, clearly knew their industry, and understood the direction we wanted to take. Throughout our time with them they have been completely honest and upfront in both sales and their advice, which always reinforces for me that they are the right choice for us.
The support we receive has been second-to-none; from their ability to solve issues from previous suppliers, to their tireless dedication in resolving urgent issues. They have provided a consistently high-quality service with a friendly and patient manner. With Bluebell's support we have started to fundamentally shift the way we work as we can now take advantage of IT and Comms systems that work for us and that we can rely on. I'm confident that whenever something isn't working right, I know that a call or email to them is all that is needed to get it up and running again."